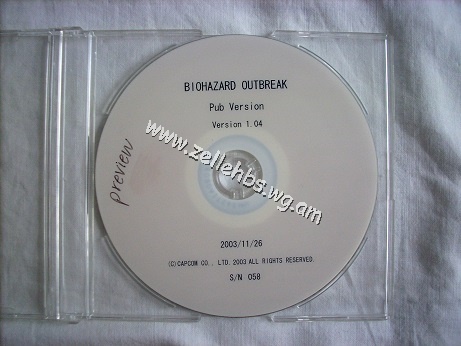 バイオハザード アウトブレイク パブリックバージョン 1.04 2003/11/26
BIOHAZARD OUTBREAK Public Version 1.04 2003/11/26
This beta of the game was available around two weeks before the original release in Japan. Compared to the US counterpart it was not distributed to selected consumers.
This beta is the complete game. Not only reduced to the online mode.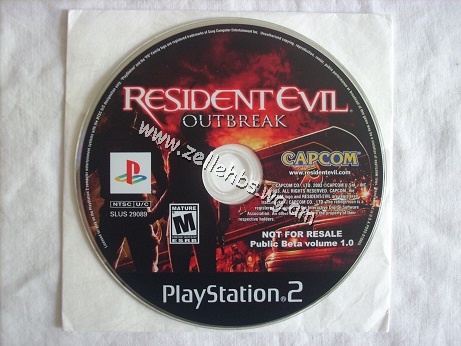 RESIDENT EVIL OUTBREAK Public Beta volume 1.0
incl. Beta Instructions
バイオハザード アウトブレイク パブリックベータ 巻1.0
元ベータテスター冊子マニュアル
Some selected North American players back in 2003 had the chance to play Resident Evil Outbreak online a few months ahead of the original release.
This beta is restricted only to the online play. There is no way to play the game offline.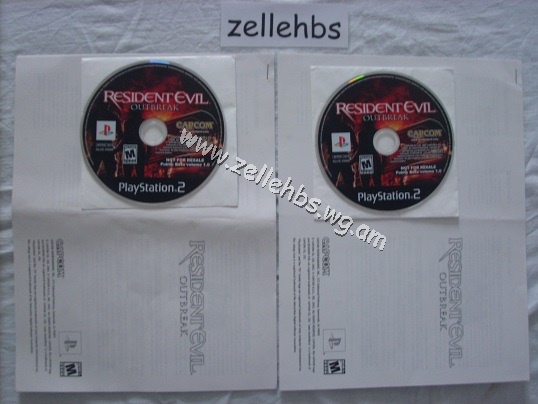 Capcom Entertainment, Inc. All Rights Reserved.

All Rights Reserved. BIOHAZARD / RESIDENT EVIL contents are trademarks of CAPCOM CO.Ltd.
Alle Rechte vorbehalten. BIOHAZARD / RESIDENT EVIL ist ein eingetragenes Warenzeichen von CAPCOM CO.Ltd.
このBIOHAZARDの生存者数
Survivor number of this BIOHAZARD
Eigene Homepage, kostenlos erstellt mit Web-Gear
Verantwortlich für den Inhalt dieser Seite ist ausschließlich der Autor dieser Webseite. Verstoß anzeigen